As of the 2017.a version, users can install the "BIMserver.center" application. "BIMserver.center" is a service managed by CYPE, which allows users to save, synchronise and share BIM project files. This application opens as a service each time the computer is started, and must be closed when another CYPE program version is going to be installed.

To close the "BIMserver.center" application, simply double click on the small circle (grey or green) that is displayed on the Windows toolbar, close the dialogue that appear and answer yes when prompted whether the window is to be closed.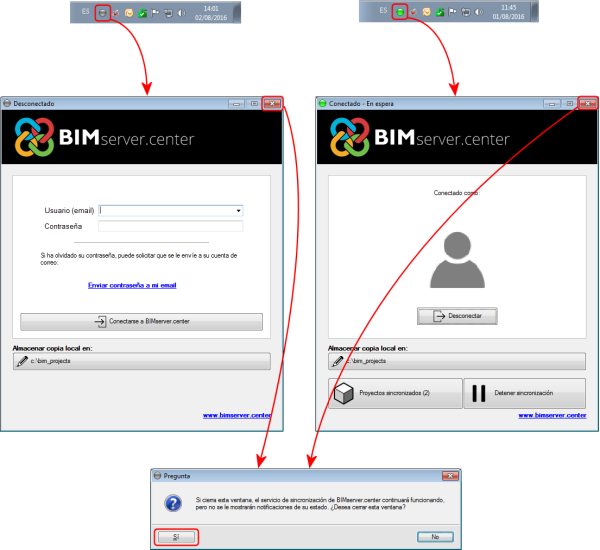 Having done so, the "BIMserver.center" application will close and the CYPE program installation can proceed.
If the installation is carried out on the 2017.a version, it may not be possible to close the application as described.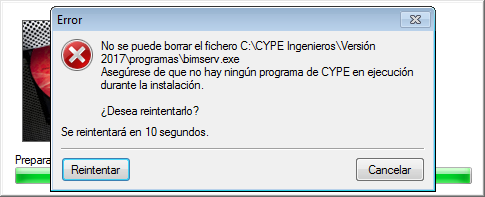 In this case, it may also be possible that the computer will not emit the warning to close the "BIMserver.center" application and an error message may appear.
When the "BIMserver.centre" application cannot be closed as described above (whether the error message appears or another message appears), BIMserver.center will have to be closed from the Windows Task Manager. To do so, press the Ctrl, Alt and Del keys simultaneously and in the new screen select "Start Task Manager". In the next dialogue box, select the "Processes" tab, then click on "Show processes from all users" and close the "bimserv.exe" and "bimservinst.exe" processes.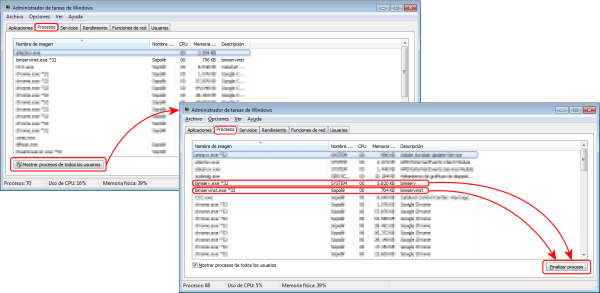 Once these processes have been ended, close the Windows Task Manager and the CYPE programs can be installed.